[ Products ] [ Services ] [ Hours&Location ] [ Contact Us ] [ Search ] [ Links ]
All of the Panasport racing wheels that utilize lug bolts/nuts to retain them, have, as with their street versions, the Panasport tapered-face steel insert pressed into them. Special lug fasteners are not required and like a standard type automotive wheel, they self-center quickly upon installation. Panasport racing wheels have been tested by motorsports toughest challenges, with the victories to prove it.
Caution; There exists wheels from other manufactures that are being sold for racing applications which are failing at an unacceptable rate, even for racing. These wheels may seem attractive with their lower initial cost, but you are expected to replace them almost every year. The costs for an accident when using these wheels, bring their expenditure past that of a quality wheel from Panasport.

UL Ultra Light This is our racing version of the popular, rear wheel drive series FS, machined to an exact fit. 13", 14", 15" diameters. The 13" and 14" wheels are available in a four-bolt pattern only. In some application, these wheels have been superseded by the Z light series.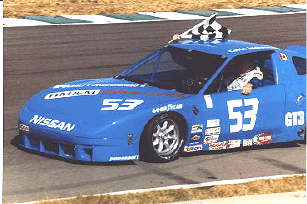 Formula Ford Prolite wheels, light weight and maximum strength, with numerous North American National road racing championships, for this popular racing group. The strength of the proven eight spoke design coupled with the durability of heat-treated virgin aluminum alloy, makes these wheels the obvious choice for the very competitive and cost conscious formula ford competitor.
13" X 5.5" Four bolt or Pin-Drive versions.

Prolite
Four Bolt applications
Prolite
Center-lock, pin-drive applications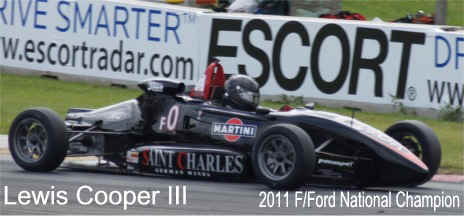 UL The Ultra Light series of wheels for classes like the SCCA's Spec. Miata. 15"X7", utilizing Panasport's tapered face steel inserts which allow standard tapered lugs to be used, silver powder painted center with a polished outer edge. The eight spoke design provides excellent tire support and allows proper air flow for better brake wear and control. These wheels will last many seasons of racing and are your best long term value for this SCCA national class. Spec Miata wheel weight is 14Lbs. Check on other applications, sizes.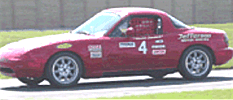 Panasport Z-Light series of one-piece wheels
The following wheels are custom only. Minimum delivery time of 8 weeks, may vary due to time of year.

C8-13 A three piece, 13" diameter, modular wheel, four bolt only, for many small bore GT cars, D-Sport racers, solo/autocross and similar "racing only" applications to 10" width , most in 1/2" increments. The multi-spoke design provides incredible rigidity for slick mounted vehicles.

C8-15 The 15" X6" to 12" width. race wheel, four or five bolt pattern, various offsets and racing applications in 1/2" increment. Three piece wheel with the Panasport center spacer/sealing ring, for a positive air seal.

C8-16 The 16" version of our 13" and 15" modular race wheel, in a four or five bolt pattern, various offsets and racing applications to 12" width in most 1/2" increments.

C8-17 Now available in 17" diameter, four or five bolt pattern, up to15" width. As with all racing wheels, inquire about your requirements and order times.
For Custom C-8 wheels, use the following
Top