Hold Curser Over Button For Contents

















[ Products ] [ Services ] [ Hours&Location ] [ Contact Us ] [ Search ] [ Links ]
Caution: The extreme conditions of a brake system during racing, brings about
particular demands that their street counterparts do not face.
These racing conditions, when applied to production brake systems,
can bring about shortcomings with OEM fluids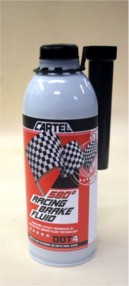 Cartel 580 racing brake fluid, is a glycol based fluid, which is compatible with other glycol-based fluids normally found in production applications. With a dry boiling point of 580° degrees, and a minimum wet boiling point of 410° degrees, this DOT 4 motor vehicle brake fluid, offers racing teams a quality product at a reasonable price. Special additives and antioxidants, maintain chemical stability at temperature extremes. Typical applications include, small and medium bore formula and sport racers, light GT and production based vehicles and racing Karts with high performance brake systems. Cartel racing brake fluids have been used by the SCCA, NASA and local track series champions for over 25 years.
Cartel 580, complies with Federal Motor Safety Standard - FMVSS116 D.O.T.4, SAEJ170
500ml recyclable container with funnel, #9H1167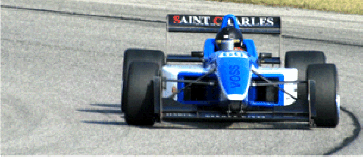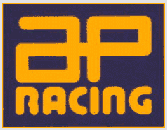 AP Racing Super 600tm racing brake fluid is not designed for highway use and is not compatible with other Polyalkalene Glycol Ether based brake fluids. This fluid has been designed for extreme high performance racing conditions, e.g. when using Carbon/Carbon brake systems. It has a minimum dry boiling point of 300 degrees C and a minimum wet of 210 degrees C. Available in a 16.9 US fl.oz. plastic container. Typical applications are, larger GT and Production class race cars, Showroom stock and vehicles that lack proper brake venting and many short track applications. #9H1803
Warning: Do Not Use AP 600 or PRF600 in contact with any type of magnesium components (e.g. gearbox/clutch components) as a chemical reaction is caused resulting in gases being generated. This will prevent the clutch hydraulics from working efficiently and may damage the magnesium component.
The use of a high temperature fluid should not be a substitute for proper brake cooling. To obtain the best performance from a racing brake system, bleed the system thoroughly prior to each event, using fresh and never re-using the old fluid.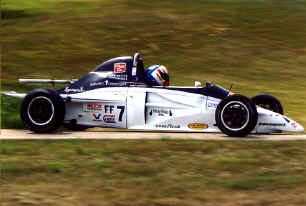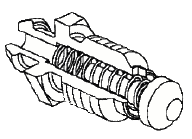 Earl's Solo-Bleed, solves the time honored, manual brake bleeding method, requiring two people, one to pump the pedal and another to open and close each bleed screw. Expensive pressure bleeders or vacuum bleeders, unless used properly, can still introduce air bubbles into the system.
Earl's Solo-bleed bleeder screw solves both problems. A direct replacement for the original equipment bleeders, Solo-bleed allows one person to safely bleed brakes with less mess and with no chance of air inclusion.
Available in ten (10) thread length/sizes, sold in pairs. including,
Size Part Number
1/4"-28 x 0.92" #2F1634
3/8"-24 x 1.17" #2F0989
3/8"-24 x 1.5" #2F2178

7-1.0mm x 34mm #2F2121
8-1.25mm x 23mm #2F2329
10-1.0 x 35mm #2F2522
10-1.0 x 27mm #2F2154
10-1.25 x 33mm #2F2435
Brake Bleed Bottle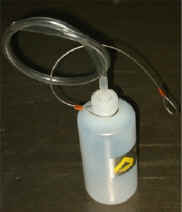 Clear plastic HPDE bottle with dip tube going to the bottom, keeps air from returning back into the system. Long lanyard for support, 20" length 1/4" ID tubing fits snugly over most bleed screws. #9X0654